The Dog Hall of Fame
A landing page for all the good boys. Each month a winner is chosen on social and their pup is immortalized in a painting. Look, but don't touch.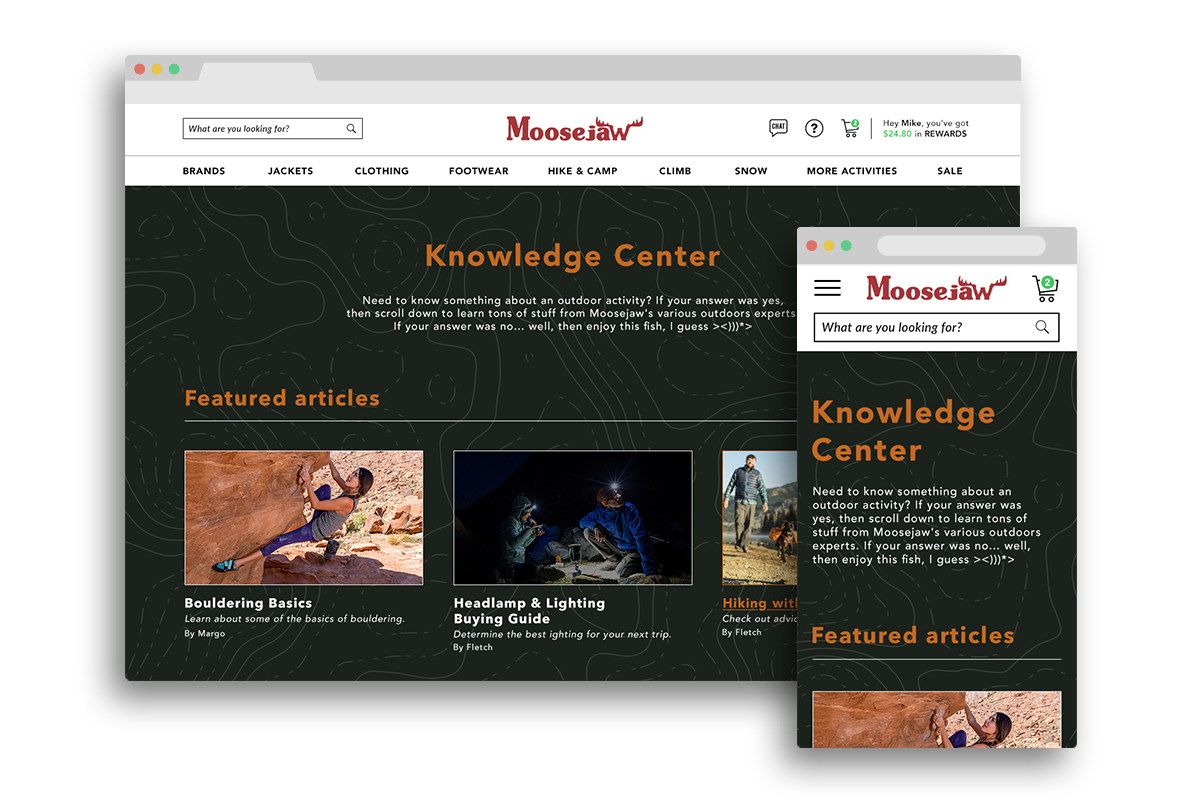 Knowledge Center
Moosejaw's one stop for all things outdoor knowledge related and more. Learn how to hike with your dog, get help choosing the right sleeping bag, or get the top ten excuses to skip work and hike.